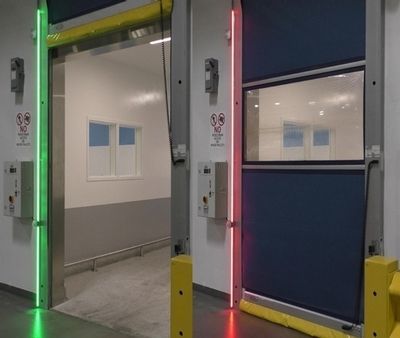 EFFECTIVE
LED Door Safety Light Systems prevent costly door strikes, employee injuries and equipment damage by changing colors to alert personnel to the operational state of a door. LEDs can change color and/or flash... the choice is yours!
 
DURABLE
Our super-tough IP68-rated LED light strips, marine-grade wiring, and stainless steel hardware ensure long life even in the harshest conditions. Can endure temperatures from as low as -60oF up to 165oF. Our 3-year warranty guarantees your purchase!
 
CUSTOMIZABLE
Our original patented LED Controller is the Brain of the System. It was designed & built in-house by our highly-skilled Engineering Team who stands ready to help craft a custom-designed solution that best suits your application's needs.
 
SUPPORTED
Our unique cutting-edge technology makes your old or new doors safer then ever. Field programming of our patented LED Controller is quick and easy. Upon purchase we will send you our application detail form for completion which ensures every project a success.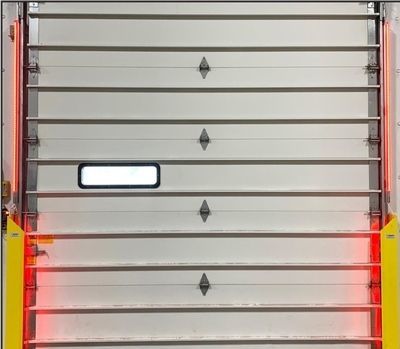 BENEFITS INCLUDE
Door strikes will STOP because everyone in the front seat helps the driver to wait for the Green light!
Power loss indicator - LEDs flash red when door operator loses power
Night vision preservation - Bright red LEDs reduce the need for white light
If safety eye fails, LEDs flash white
Compatible with most commercial doors
​PRODUCT OPTIONS
Available in double-sided kits for back-in stations (inside and outside)
Available in 5', 10', 15' or 20' versions
5 types of LED tracks give options for sectional vs rolling steel doors