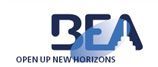 Motion Detector Sensors
Remember to Bookmark

---
Presence and Photo Eye Safety Sensors
If you are not sure what sensor you require, refer to our Door Sensor Knowledge Center. Our AAADM certified inspector is also available for your questions at 800-882-5839 Ext. 707.
---
Combination Motion and Presence Sensors
---
Touchless Door Switches
---
Miscellaneous Door Sensors and Switches
---
Don't see what you require? Not sure what you need?
Contact us to determine system requirements or product availability.