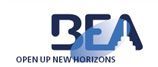 Motion Detector Sensors
Remember to Bookmark

---
Presence and Photo Eye Safety Sensors
If you are not sure what sensor you require, refer to our Door Sensor Knowledge Center or contact our experienced staff with any questions. 
---
Combination Motion and Presence Sensors
---
Touchless Door Switches
---
Miscellaneous Door Sensors and Switches
---
Don't see what you require? Not sure what you need?
Contact us to determine system requirements or product availability.