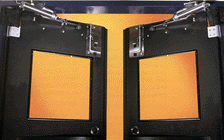 Evaluate These Superior Features:
Advanced Design Can Cycle 1000 Times A Day With Virtually No Maintenance
Powerful Pneumatic Strength And Only 4 Moving Parts
Drives Doors Up To 600 Pounds And 60" Wide
High Strength System Handles The Toughest Applications With Ease Including Heavy Stainless Steel Or Fiberglass
Unsurpassed High Cycle Life With Rating For 10 Million Cycles
Unlike Flimsy Competitive Models Our Openers Have No Helical Gears Or Springs To Wear Or Break And No Lubricants To Leak
"The Air Force Operator We Installed On Saturday Is Awesome! ....It Works Fantastic! Outstanding!" -- Leif

Opening Speeds Up To 5 Times As Fast As Typical Operators
Adjustable Opening Speeds From 1.5 To 5 Seconds Allows Efficient And Safe Regulation Of Traffic Flow And Environmental Conditions
Ultra-Power™ System Opening Force Of Up To 200 Pounds
Up To 12 Times The Thrust Of Puny Competitive Models
No Connection To Door Eliminates Door And Opener Damage From Vehicular Impact
Door Can Swing Away From Impact Unlike Weak "Skinny Arm" Models. Also, This Allows Our System To Typically Exceed Egress Requirements
"These Units Replaced Others That Couldn't Handle The Traffic On This Airlock. Air Force Never Breaks Down!" -- Robert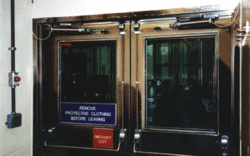 Many 1000's Of Customers Say Our Openers Are The Best!
Ideal For Pharmaceutical, Postal, Food, Manufacturing And Many Other Applications. Rugged Corrosion Resistant Design For Clean Or Washdown Areas Without Regulatory Concern
Ideal For Explosion Proof Applications As Control Box Can Be Remote Mounted
Easily Installed By Plant Maintenance Or Installers
Erich Industries Can Provide Custom Controls For Virtually Any Application
Interlock, Airlock, Lockout, Explosion Proof, Etc. Contact Us With Your Requirements
AIR FORCE® and DOOR DYNAMICS® Kwik-Op® Automatic Door Openers are Plant Engineering Product of the Year Finalists!
AIR FORCE® and DOOR DYNAMICS® Automatic Door Openers are not intended for use on ADA, residential, nursing home, storefront or similar light duty applications
Ideal Applications Include

- Clean Environment Doors
- Explosion Proof Environments
- Pharmaceutical Facilities
- Food Processing & Storage
- Hospital & Medical
- Traffic And Impact Style Doors

Other Applications Include

- Oil Refineries & Gas Utility Plants
- Water Treatment & Coal Preparation
- Commercial Bakeries & Flour And Feed Mills
- Aluminum, Sulfur, Magnesium, Starch
- And Propane Processing
A few of our thousands of satisfied customers:
Zircoa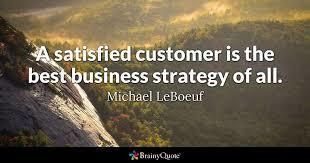 | | | | | |
| --- | --- | --- | --- | --- |
| "Since the AIR FORCE openers were installed at our customers plant in 2003 they have had zero breakdowns or service issues!" -- Louie | "We installed the DOOR DYNAMICS openers back in 1982 and they still run perfect!" -- USPS Employee | "These units replaced others that couldn't handle the traffic on this airlock. AIR FORCE never breaks down!" -- Robert | "The new door opener operates great...everyone is happy!" -- Russ | "The existing LCN 4820 opener breaks down frequently. This is in a Class 1 Div 2 explosion proof area where reliability is critical! Use PO#2130667 to enter the order for your AIR FORCE opener." -- Ed |
| "The AIR FORCE Operator we installed on Saturday is AWESOME! ....it works Fantastic! Outstanding!" -- Leif | "I really do appreciate all that you brought to the table on this purchase, your knowledge and solutions have made this project possible." -- Carye | "The door openers are installed, passed city inspection, and are fully functional. All the operators love them! Thank you for all your assistance from scoping through commissioning." -- Michael | "You designed them too well as they last forever. Great Job!" -- John | "Your door openers are a huge hit! I was asked to put together a project for one more set." -- Jason |